SRL Cosmos Trawl
OUR FISHING GEAR AND SUPPORT BRINGS IN SUCCESS!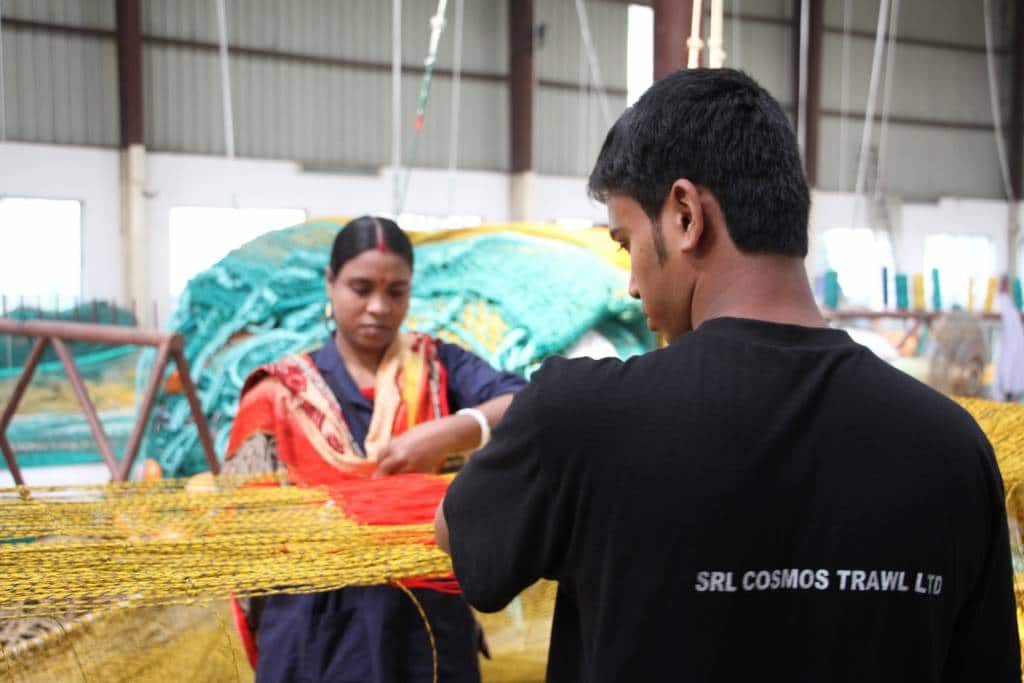 In September 2008, a partnership agreement between Sea Resources Ltd. and Cosmos Trawl A/S was signed for entering into a Danida B2B project. This was the first step taken towards establishing the present joint venture company SRL Cosmos Trawl Ltd.
In 2011 DanSea acquired the Cosmos Trawl A/S involvement in SRL Cosmos Trawl Ltd. and the company was then formed as we know it today.
SRL Cosmos Trawl is the largest and leading net loft in Bangladesh, with more than 100 years of Danish fishing gear technology experience and expertise.
We can supply all types of trawls based on your exact needs. We provide shrimp and bottom trawls in wide body as well as high opening designs for single and multi-rig fishing. These are offered alongside our pelagic and semi-pelagic mid-water trawls (for single and pair trawling) as well as purse seines and fish farm cages.
If you need a package solution, we can supply everything you need, from the steel wire ropes and trawl doors to combination rope bridles and fish finding equipment. But we also provide expert technical consultancy and training of captains and crew to ensure you get the optimal result on your investment.
Upon delivery of a new design, we always participate with our client during the first days of fishing, in order to provide full support and training. This ensures you have the necessary confidence when making an investment in new and modern fishing gear.
Our trawl designs are carefully tested in the SINTEF flume tank in Denmark, and after that proven at sea on the vessels of our local partner, Sea Resources Group. The tests are supported by our own Captain Consultants, before being marketed.
With a state of the art net loft in Chittagong, we can guarantee a fast maintenance service. When a repair job is required, it can be done swiftly and professionally, to get your vessel back fishing without losing unnecessary time at base.